TRAJECT by idle/idō
TRAJECT is an experimental division that puts emphasis on AESTHETIC & FUNCTIONALITY.
TRAJECT enables you to tackle everyday routine in style & comfort. Glide from one point to the next as you experience extra MOBILITY.
Carrying idle/idō's "Less Is More" sensibility. TRAJECT aims to create products that can do more for world citizens.
TRAJECT is a MADE TO ORDER label with 15 days production lead time, you ORDER, we PRODUCE, and then we DELIVER.
__________________________
idle/idō citizens
If you're reading this, thanks for taking your time to scroll through the entire site, you're now a certified World Citizen / Lateral Thinker. Do not forget to Subscribe to our NEWSLETTER, see you soon.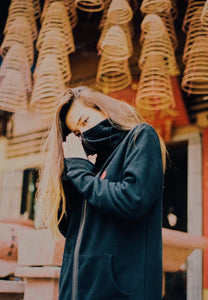 Submit your fitpics!
Join the family @idleido_citizens on Instagram, show us your unique sense of styling.
IDLEIDO_CITIZENS