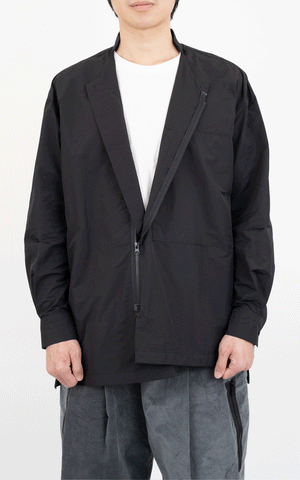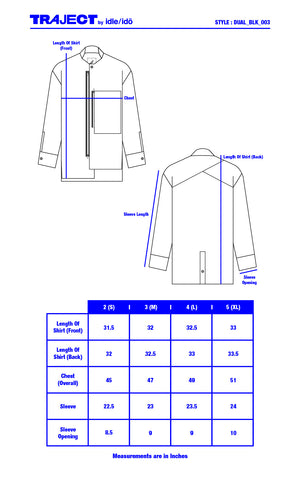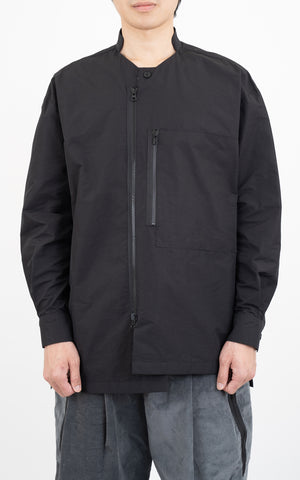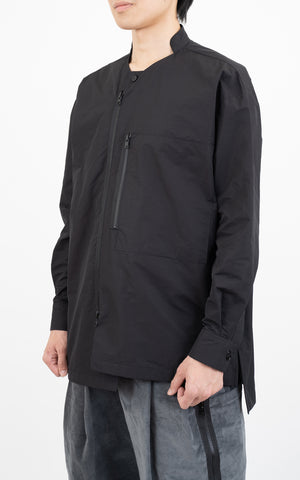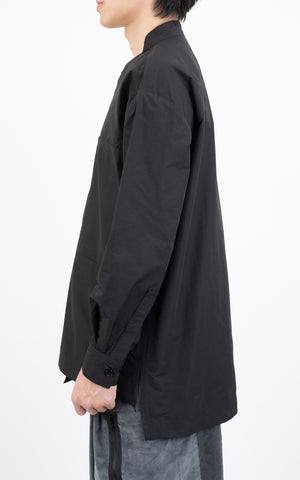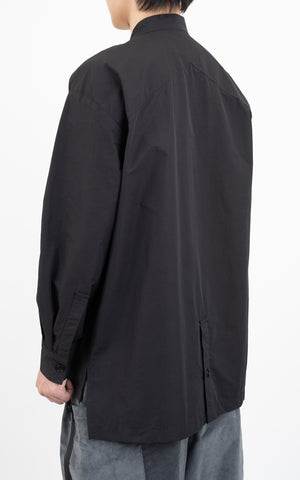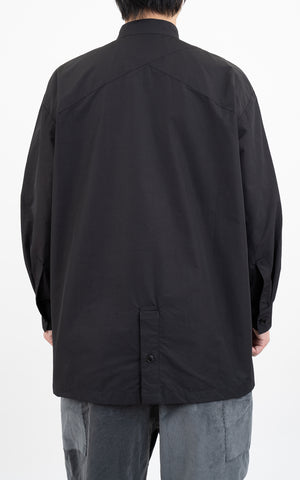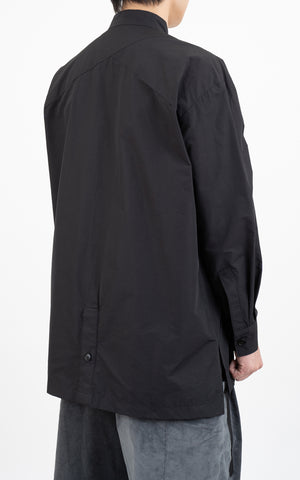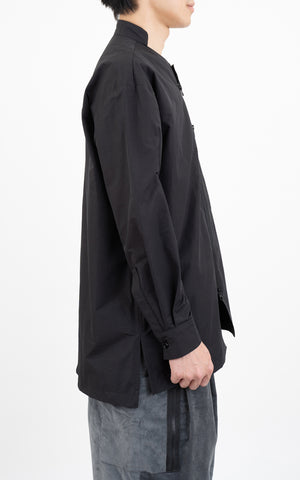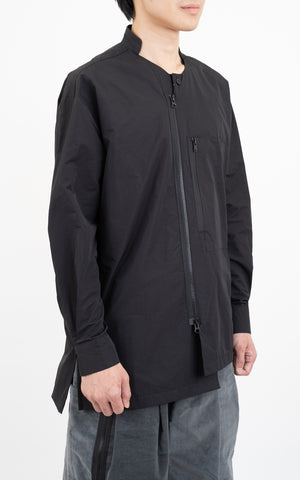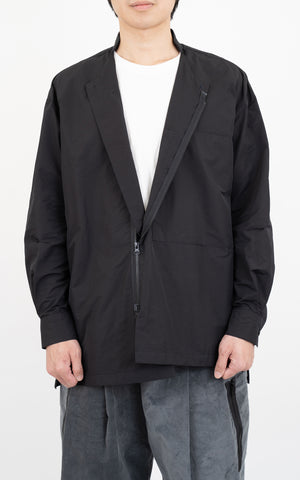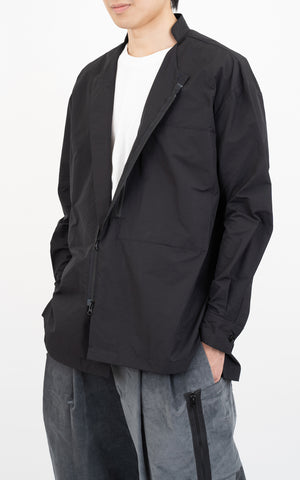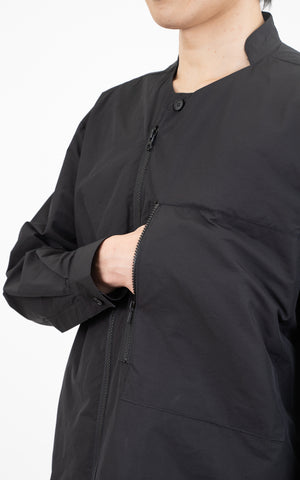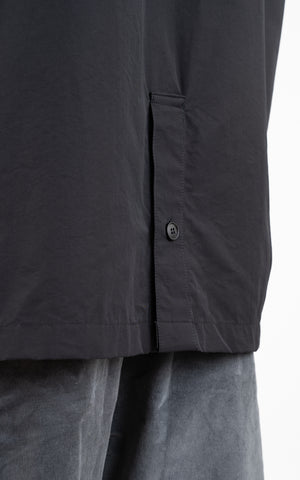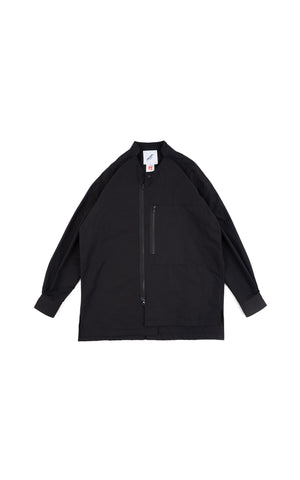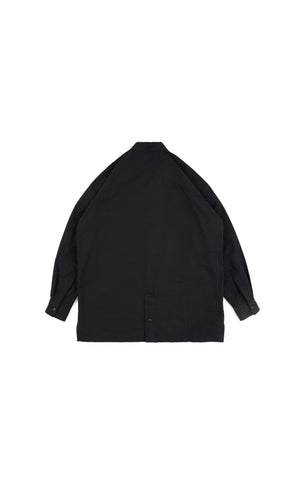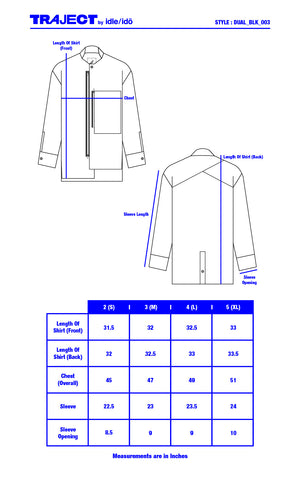 1. "DUAL" Black HD-Cotton Mix Shirt
DUAL is a medium weight shirt (shacket) suitable for most settings. Transform from shirt to blazer mode when you unbutton to fold the lapels. Constructed with High Density Cotton Nylon Mix, it is best used as an outer shirt with a thin layer t-shirt as base layer. Equipped with 2 Way Zips, you can adjust the aesthetic to your liking, along with a huge front pocket to place lightweight documents like a passport or travel itenarary.

Fabric - High Density Cotton Mix (Black).
Fabric - 60% Cotton, 40% Nylon.
Fabric - 160 gsm.
Shirt Mode Or Casual Shacket Mode.
Adjustable 2 Way Zips To Change Aesthetic.
YKK Zippers.
Big Front Pocket.
Half Collar Aesthetic.
Slight Dropshoulder / Relax Fit.

Care - Preferably Hand Wash.

Care - Low Heat Machine Wash.

Care - Please Wash Garment Seperately.

Care - DO NOT BLEACH.

Care - Low Heat Ironing Or Steam.
*Please Refer To Size Chart In Product Pics Below.
*Model is 179cm (height) & 76kg (weight) wearing size L.
*TRAJECT is a MADE TO ORDER label with 15 days production lead time, you ORDER, we PRODUCE, and then we DELIVER.