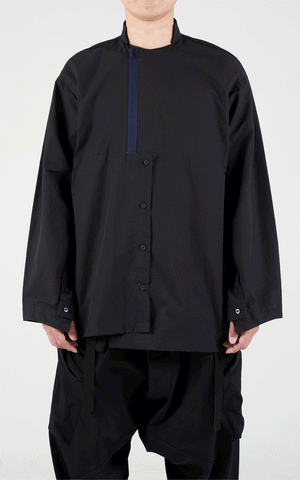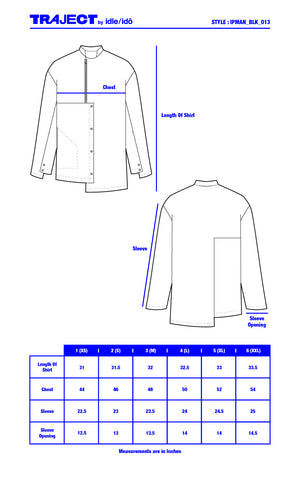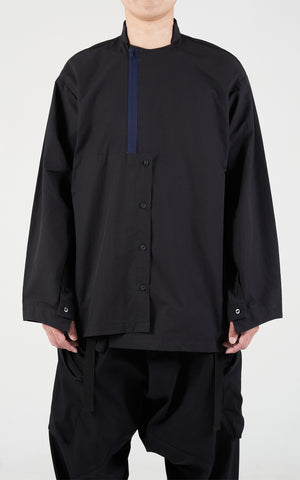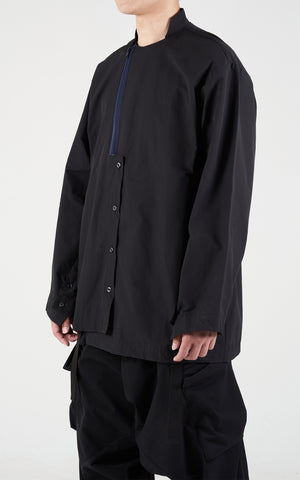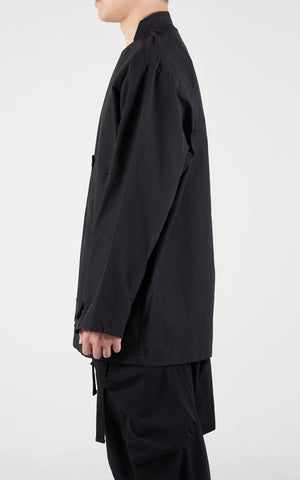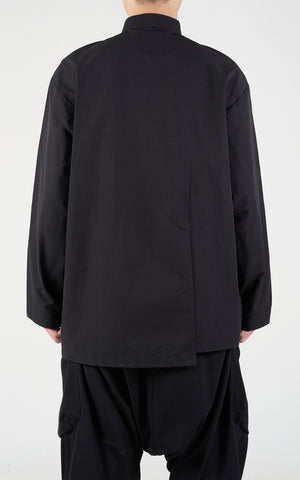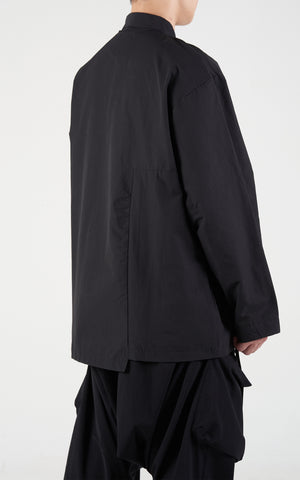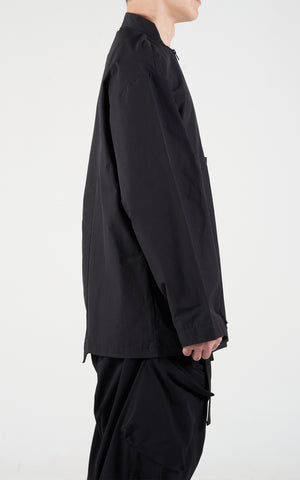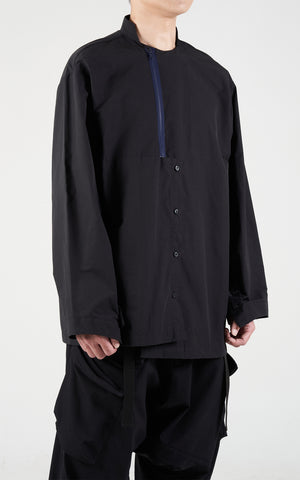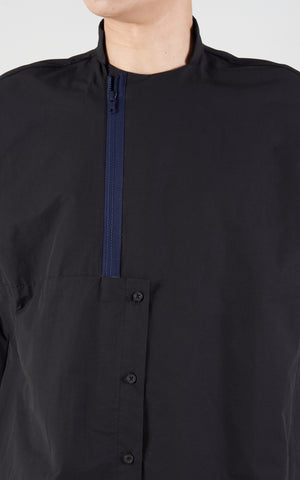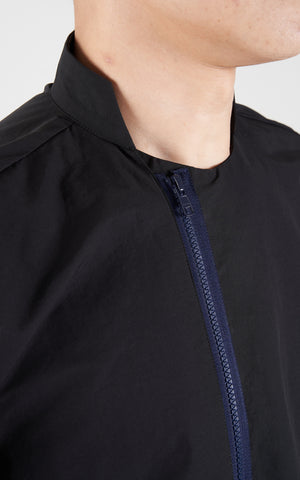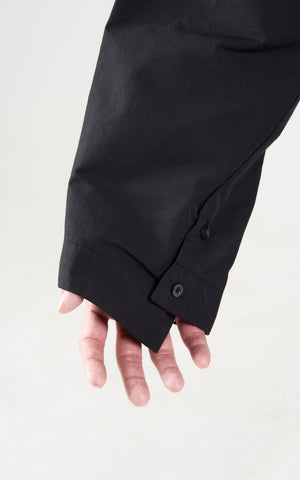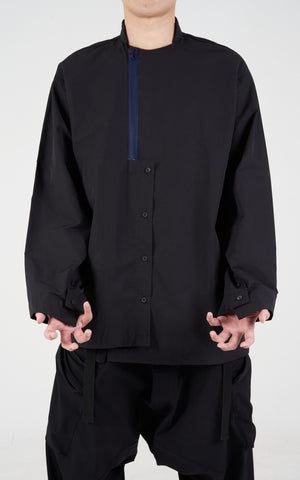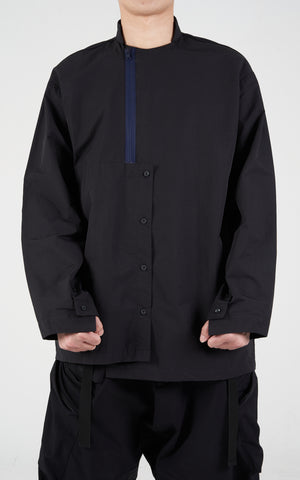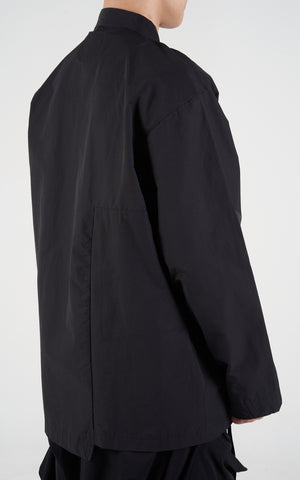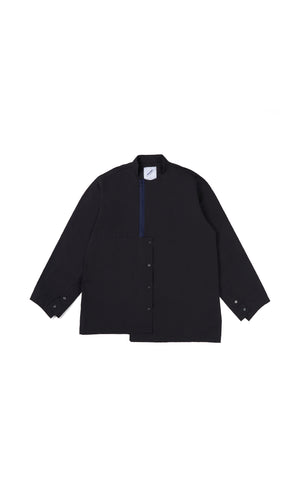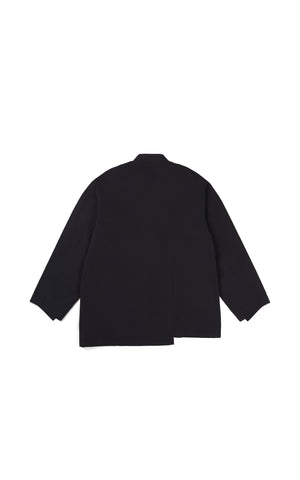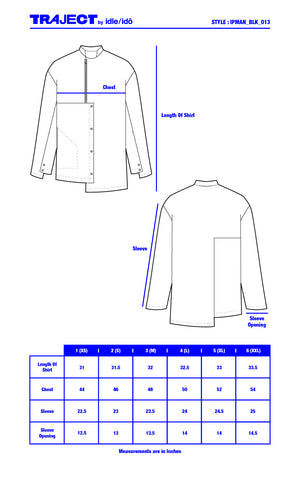 1. "IPMAN" High Density Cotton Shirt
IPMAN High Density Cotton Shirt is made for maximum comfort as a 1-layer or as shacket. The relax fit resembles a Chinese Kung Fu shirt. Sleeve cuffs are designed in a helix loop aesthetic, two cuff buttons are carefully located to lock the shape in place. TRAJECT signature half collar makes a comeback, this time in a dioganally cut shape. A zipper and 4 buttons overlap to hold the frontal side of the shirt together.
Fabric -

High Density Cotton Mix (Black).

Fabric - 

60% Cotton, 40% Nylon.

Fabric - 160 gsm.

Overshirt Or Standalone 1-Layer Shirt.
Diagonal Cut Half Mandarin Collar.

YKK Zipper.

One Hand Pocket On The Right.
Asymmetry Helix Buttoned Sleeve Cuffs

Slight Dropshoulder / Relax Fit.

Care - Preferably Hand Wash.




Care - Low Heat Machine Wash.

Care - Please Wash Garment Seperately.

Care - DO NOT BLEACH.

Care - Low Heat Ironing Or Steaming.
*Please Refer To Size Chart In Product Pics Below.

*Model is 179cm (height) & 76kg (weight) wearing size L.
*TRAJECT is a MADE TO ORDER label with 15 days production lead time, you ORDER, we PRODUCE, and then we DELIVER.