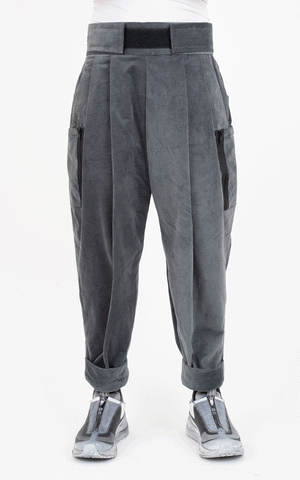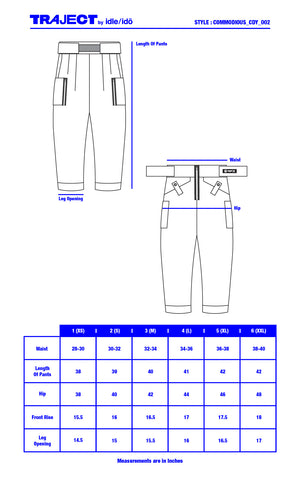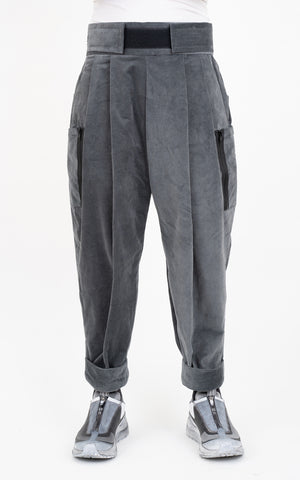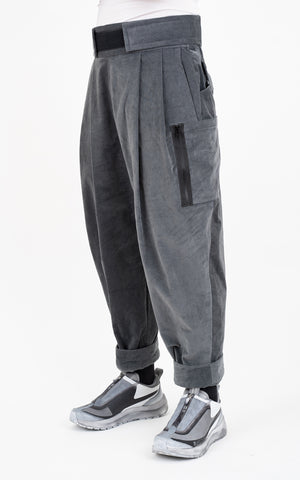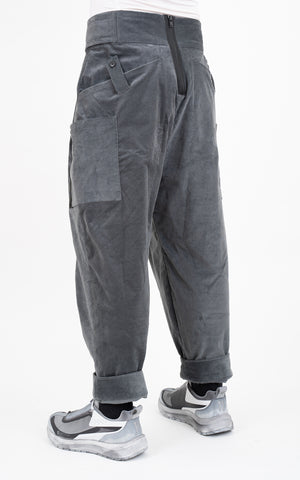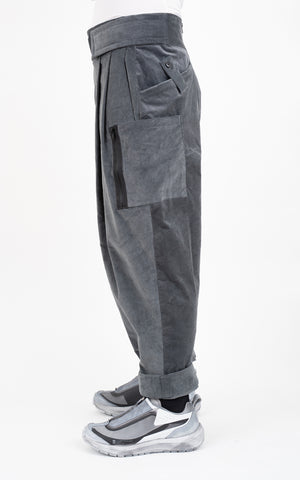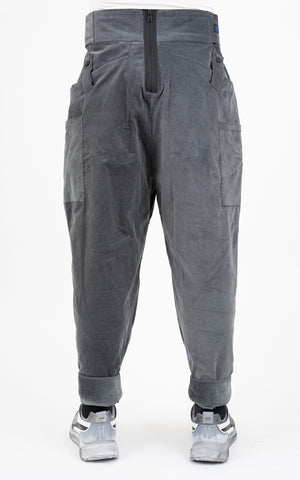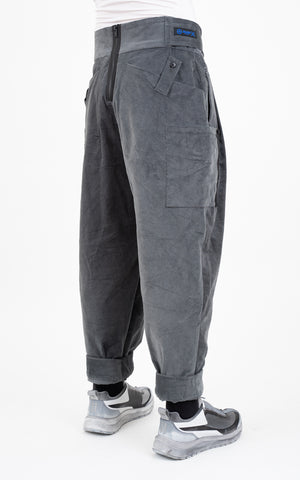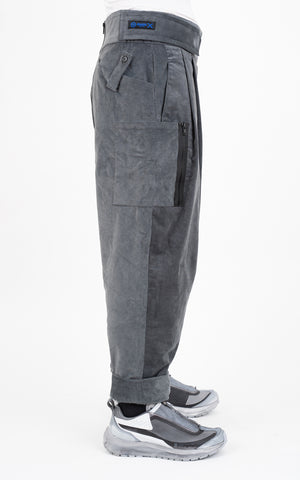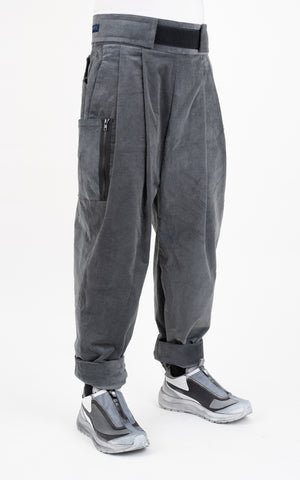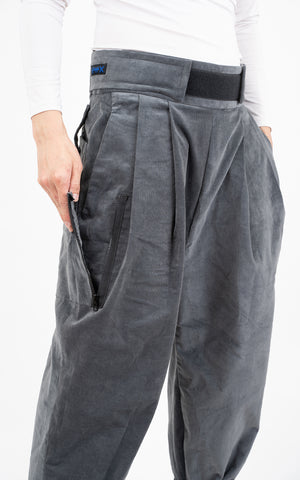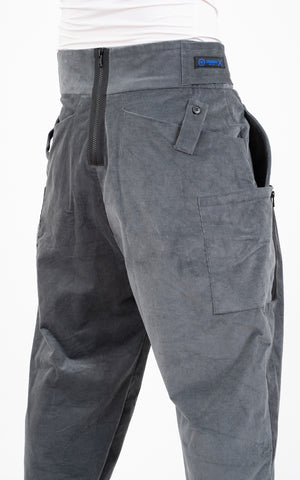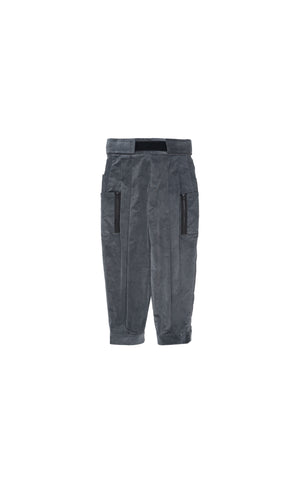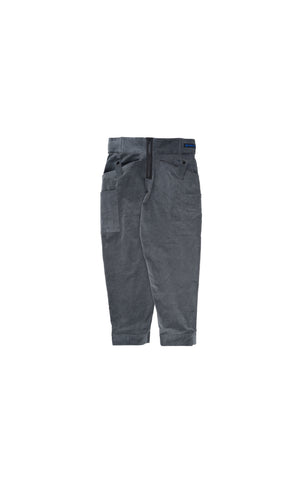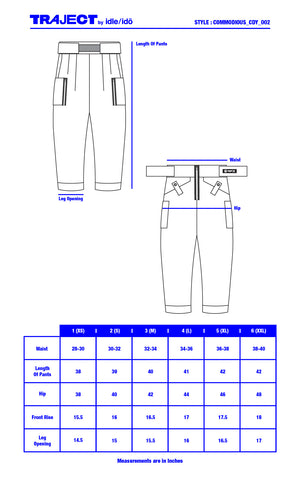 1. "COMMODIOUS" Corduroy Grey Pants
COMMODIOUS is a heavy weight pants suitable for colder environments. Constructed with stretchable 100% Cotton (Corduroy), it allows freedom of movement and as you glide from one point to another. Equipped with 6 pockets, you can carry a fair amount of items with you. The texture of the fabric enhances the 3D structure of the pants.

Fabric - 100% Cotton (Corduroy - Grey).

Fabric - Stretchable.
Fabric - 400 gsm.
Fabric - Good Wear Resistant.
Foldable Leg Opening To Adjust Aesthetic.
YKK Zippers.
6 Pockets.
Fits Wide (Refer To Product Pics Size Chart).
Button Closure (Back Pockets).
Velcro Waist Tightening (From Both Sides).

Care - Hand Wash / Machine Wash.

Care - Please Wash Garment Seperately.

Care - Normal For Dye To Drop For First Few Wash.

Care - Color Will Retain.

Care - DO NOT Mix With Other Clothes When You Wash.
*Please Refer To Size Chart In Product Pics Below.
*Model is 179cm (height) & 76kg (weight) wearing size L.
*TRAJECT is a MADE TO ORDER label with 15 days production lead time, you ORDER, we PRODUCE, and then we DELIVER.