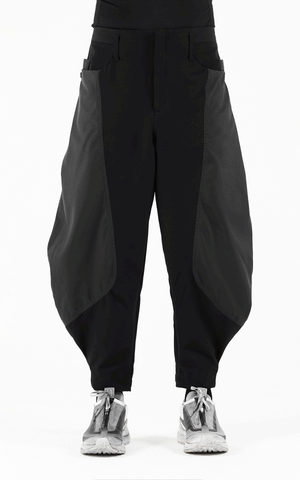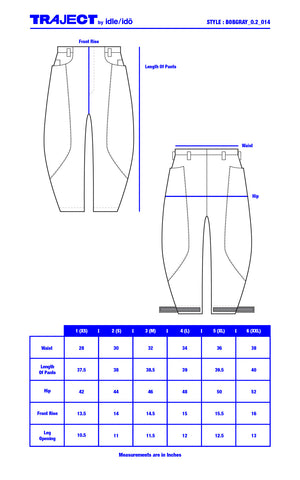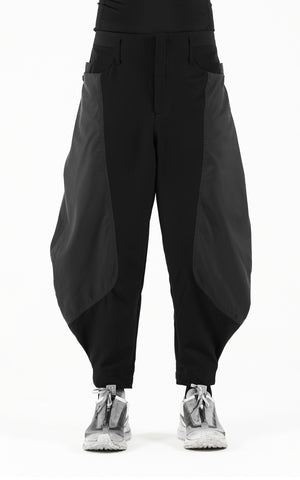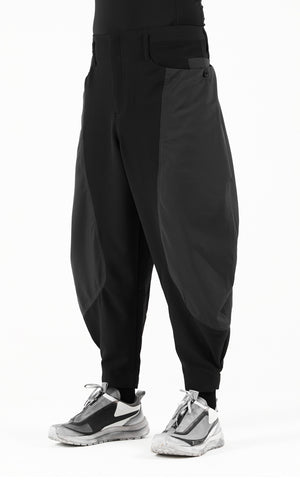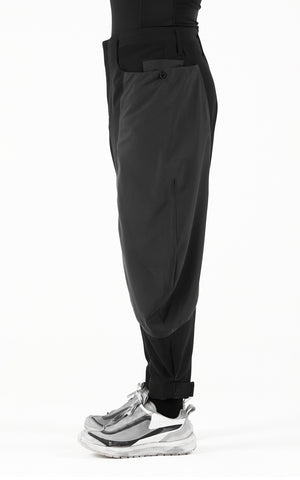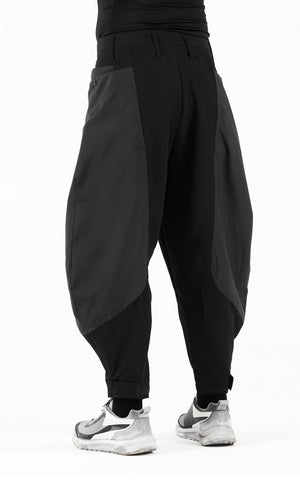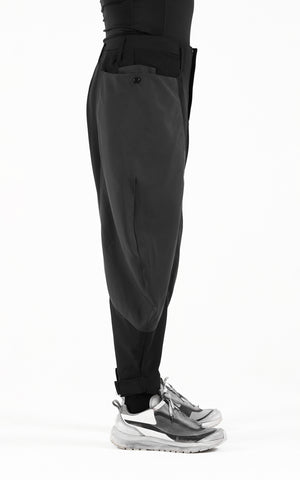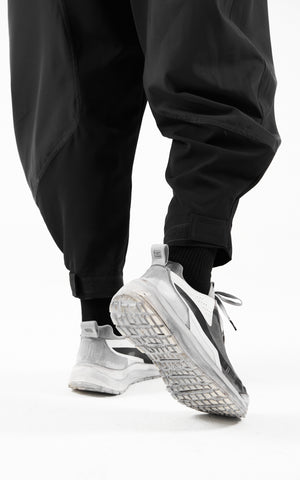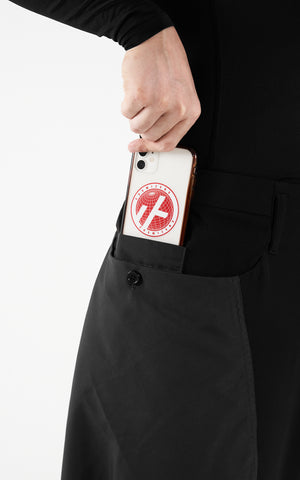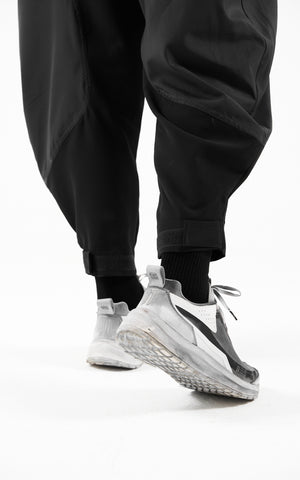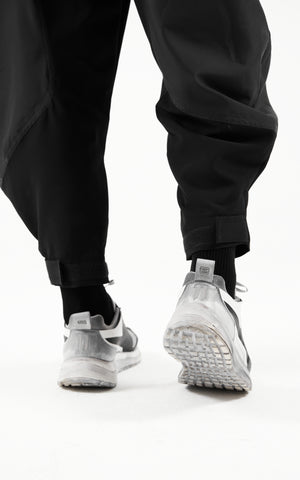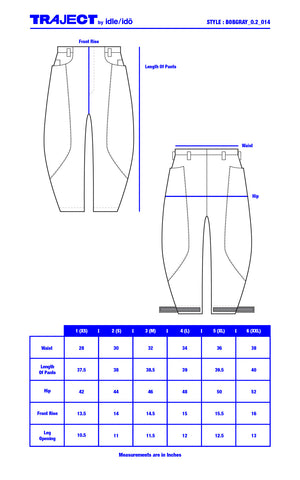 1. "BOBGRAY" 2.0 4 Way Stretch Balloon Pants
BOBGRAY Balloon Denim Pants is the ultimate leisure pants fusing technical / functional detailing with 4-Way Stretch material. The balloon cut with carefully crafted color blocking allows you to quietly standout. Equipped with deep front pockets and thoughtfully placed phone pockets, this is an easy pants to put on and get on with your daily tasks. Frontal adjustable velcro leg opening allows minimal adjustments.
Fabric - 90% Polyester 10% Spandex.
Fabric - 60% Cotton 40% Nylon (Side Pockets).
Fabric - Quick Dry.
Fabric - 240 gsm.
Fabric - 4 Way Stretch
Fabric (Gray Side Panels) - Japanese Grey Cotton
4 Pockets (2 Front, 2 Phone & Key)
Belt Loops

Velcro Leg Openings (Slight Adjustment)

Balloon Taper Look
We Recommend Sizing Up To Avoid Tight Fitting.

Care - Preferably Hand Wash.

Care - Wash Below 40 Degrees Celsius.

Care - DO NOT Bleach.

Care - Use Low Heat Ironing Or Steam.

Care - Low Heat Drywash.

Care - Wash Seperately With Other Garments.
*Please Refer To Size Chart In Product Pics Below.
*Model is 183cm (height) & 80kg (weight) wearing size L.
*TRAJECT is a MADE TO ORDER label with 15 days production lead time, you ORDER, we PRODUCE, and then we DELIVER.