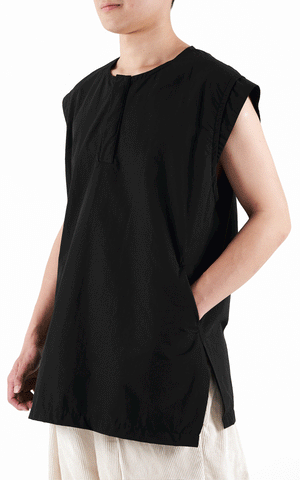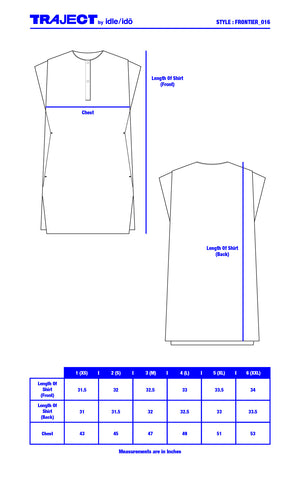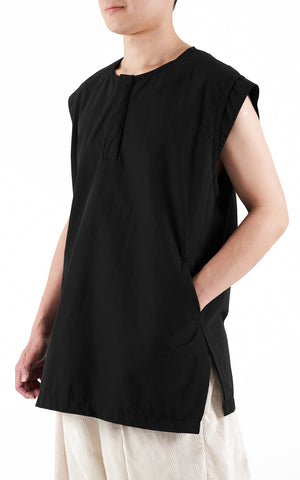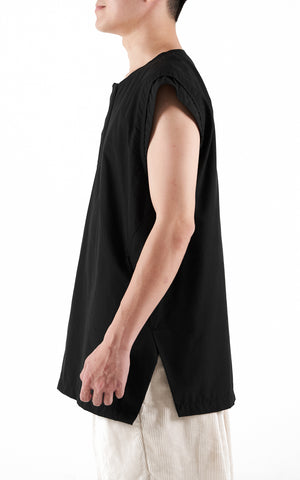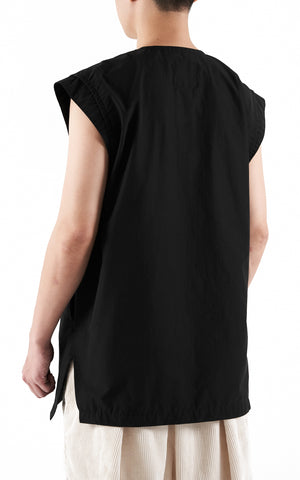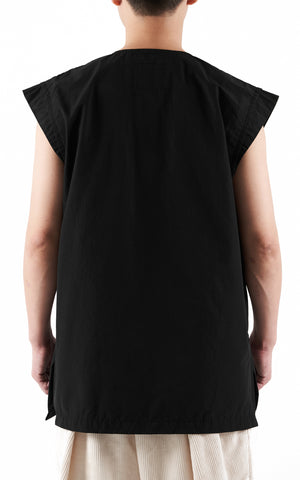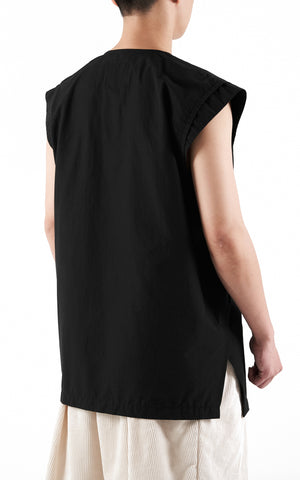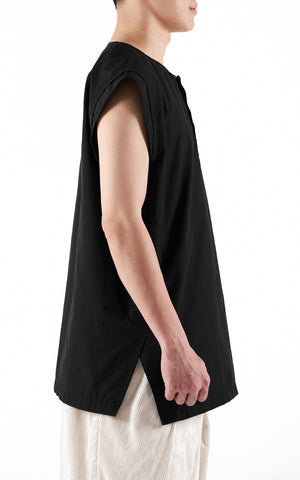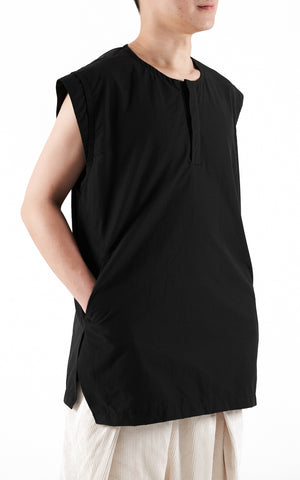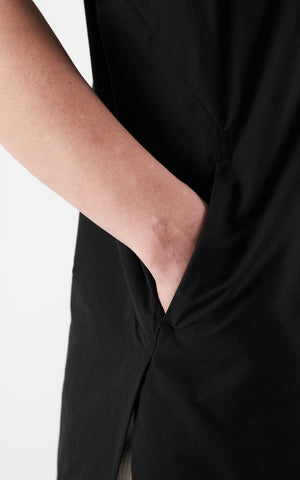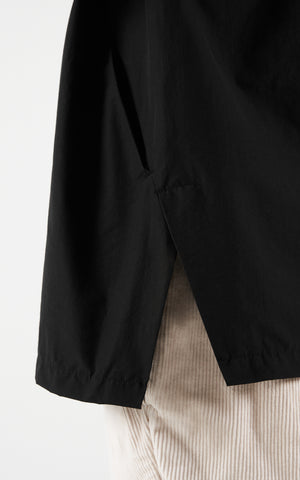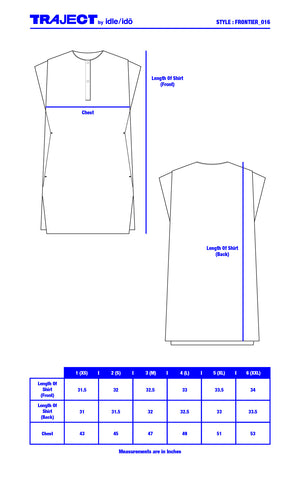 1. "FRONTIER" Sleeveless Muscle Shirt
FRONTIER is a Sleeveless Shirt made with High-Density cotton. Small protruded panels on both sleeves creates an armored masculine look, giving extra definition on your shoulders. Side slits with overlapping construction creates a dynamic shape as you commute. Hand pockets are carefully placed along the diagonally cut side profile. A flowy shirt made for the summer / controlled temperature.
Fabric - High Density Cotton Mix (Black).

Fabric - 60% Cotton, 40% Nylon.
Fabric - 160 gsm.
Extended Sleeve Panel.

Masculine Look.

Hidden Button Collar Closure.

Diagonal Lines Construction.

Dual Hand Pockets.

Relax Roomy Fit.
Slightly Longer Shirt Than Usual

Care - Preferably Hand Wash.

Care - Low Heat Machine Wash.

Care - Please Wash Garment Seperately.

Care - DO NOT BLEACH.

Care - Low Heat Ironing Or Steam.
*Please Refer To Size Chart In Product Pics Below.
*Model is 179cm (height) & 77kg (weight) wearing size L.
*TRAJECT is a MADE TO ORDER label with 15 days production lead time, you ORDER, we PRODUCE, and then we DELIVER.